We were commissioned by Glasgow Life to design the brand identity and environment for 'Makers' Space'. Part of the European Championship Festival 2018. Maker's Space, held in Merchant Square, occupied a destination right in the hub of the festival.
'Maker's Space' was a series of designer-led crafting workshops held over two days. Subjects included lamp making by, bookbinding by, screen printing by , embroidery by and ceramics by.
The brand identity was developed around the core idea of of 'Thinking with Material'. The brief stated the identity should be "playful but not kiddy". Using a photographic approach helped us to position the event in a fresh and surprising way, so not to fall into the tropes of craft – ie. swooshes of paint and distressed/cut out typography. The typeface chosen was Faro Lucky, while a paired back partner to the eccentric photography, it had a playful, 'in process' feel which worked perfectly for the event.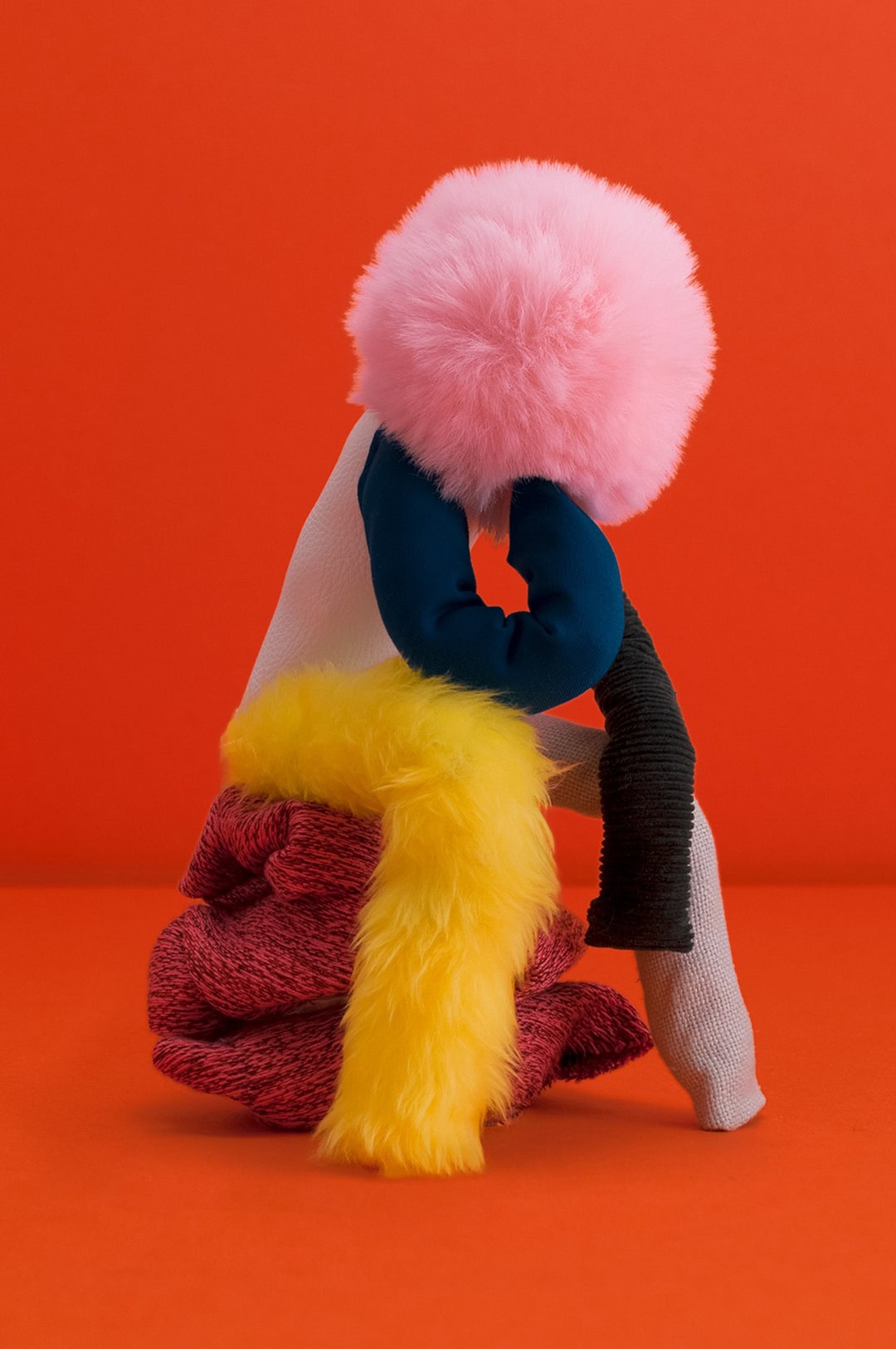 We were able to attain prefabricated market stalls, as well as a tower constructed of scaffolding to fill the space, consideration was put towards the floorplan in relationship to the flow of people coming into the space to encourage them into the stalls, and maintain visibility of the tower.
We chose to dress the area using various sizes of poster and flags, leaving the frame visible in areas felt appropriate to hit the theme of craft and construction.
The event was a huge success, with packed stalls throughout both days.
Event concept by: Lesley Hepburn, Glasgow Life
Brand identity and environment design: Graham Anderson and Malcolm Murdoch as A Day Out studio
Event Photography: Kashif Saghar